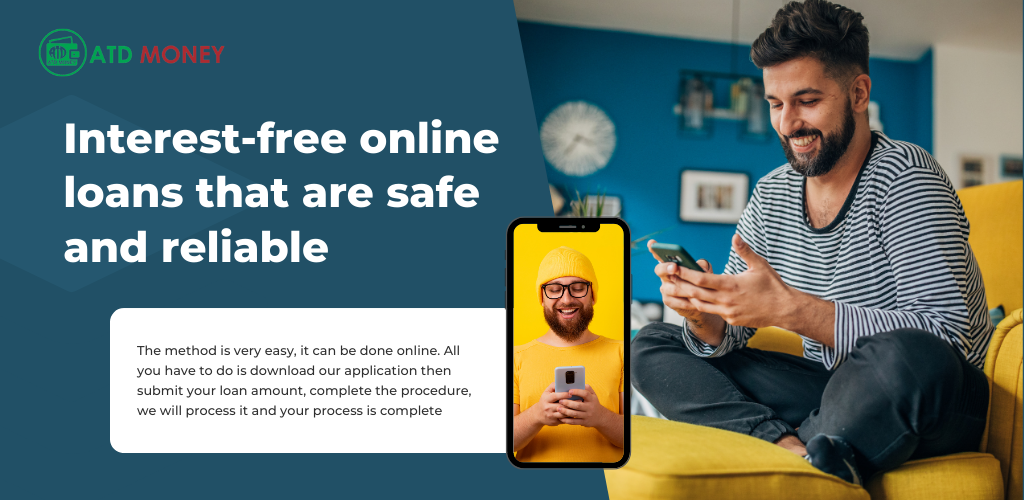 ATD Money offers a range of instant mini-cash loans and financial solutions for salaried employees. Its loan approval process is fast and hassle-free.
Moreover, it offers competitive interest rates for advance salary loans. This is in contrast to personal loans, which carry high-interest rates. Hence, a salary advance loan is a better option for those who need to cover unexpected expenses.
Easy Application Process
Many salaried individuals face financial constraints on a regular basis due to unpredictable expenses. This could be anything from a sudden medical emergency to an urgent house repair. They depend on the help of family and friends to meet these expenses, but this is not a sustainable solution. Fortunately, there are lenders who offer advance salary loans to salaried individuals in need of urgent cash. These loans are easy to apply for, fast to approve, and come with flexible terms.
Several NBFC-registered fintech companies offer this type of loan to salaried individuals, making the application process quick and convenient. The loan application can be completed online or via a mobile phone app, and it only takes a few minutes to complete. The lender will then verify your information and contact you with a decision. The amount of the loan will then be credited to your bank account.
The lender will evaluate your income and creditworthiness to determine if you qualify for an advance salary loan. This will include assessing your employment status, your CIBIL score, and your current and past income. In addition, they will look at other risk factors that may affect your ability to repay the loan. Once they have a clear picture of your financial situation, they will approve the loan amount.
In most cases, the loan amount will be deposited directly into your bank account once the loan has been approved. However, in some instances, the lender may require additional documentation from you to process your application. This can include your identity proof, address proof, age proof, proof of income, and a sample signature.
Jupiter offers an advance salary loan with competitive interest rates, which means you can borrow money at a rate that is not overly expensive. The company also provides a variety of loan tenure options, so you can choose the right one for your needs.
Moreover, you can prepay your loan with no penalty at any time. You can do this in part or in full, depending on the lender. Besides this, you can also enjoy zero or minimal pre-closure charges when you take out an advance salary loan.
No Prepayment Penalties
If you have been facing a short-term cash crunch and need urgent money to pay off debts or fulfil some other financial needs, you can consider applying for an advance salary loan. These loans are unsecured, quick to approve and do not require any credit checks. However, you should make sure that you choose the right EMI amounts and tenure and check with various lenders for interest rates before availing of such loans. This way, you can save on the high-interest charges that are normally associated with such loans.
An advance salary loan is a type of personal loan that is used by salaried individuals to meet their financial requirements before the next payday. This loan is available to borrowers who are above 21 years old and have a valid income proof and PAN card. The loan amount is typically up to 2.5 times your monthly salary and the repayment term can be for up to one year.
Jupiter offers a unique advantage for its advance salary loan - no prepayment penalties. Unlike other lenders, this company allows borrowers to repay their loan before the due date without incurring any additional charges. This makes the loan more affordable for borrowers and is a great alternative to using a credit card to cover short-term expenses.
Advance salary loans can be a good solution to meet unexpected expenditures, such as a wedding or funeral. They can also help you deal with unforeseen medical emergencies. However, it is important to remember that these types of loans should be taken only when necessary and you must always try to avoid extending the term of your loan. Otherwise, you will end up paying more in the long run.
Compared to other loans, advance salary loans offer a more flexible repayment schedule and lower interest rates. This is especially helpful for borrowers who are experiencing financial difficulty or have limited access to credit cards. They are also easier to apply for and can be approved within a few minutes.
ATD Money is an online microfinance solutions provider that provides a variety of loan options, including advance salary loans. The company was founded in 2018 and has a large team of customer-facing employees. Their main goal is to improve the lives of people through their products and services. The company also strives to reduce its environmental impact.
Flexible Tenure
If you are in urgent need of cash to meet financial obligations, a salary advance loan may be an option for you. These loans are unsecured, so you don't have to provide any collateral or security to obtain them. They are also typically offered for a short term, usually only a few weeks or months. If you are able to pay the loan back within this time frame, your credit score will improve, and you can borrow again without any hassle in the future.
Several non-banking financial institutions offer advance salary loans to salaried individuals. These companies are regulated by the government and work within the law to ensure that their customers are treated fairly. Moreover, they offer quick and convenient loan processing, making it easy for you to meet your emergency needs. In addition, they offer competitive interest rates and flexible repayment terms.
The lender will review your credit history and income to determine if you are eligible for an advance salary loan. If you are approved, the money will be credited directly to your bank account. Most lenders offer this service online or through their mobile apps, making it convenient and hassle-free for you to meet your short-term financial needs.
Some lenders allow you to repay an advance salary loan in full with your next paycheck, while others require that you repay the amount over a month or more. These options allow you to choose the best repayment plan for your budget. In addition, some lenders allow you to manage your loan through an online account, which allows you to see the progress of your loan and how much interest you are paying.
ATD Money is an emerging microfinance solution provider that offers a variety of quick loans and other financial solutions to salaried individuals and self-employed professionals. The company offers a fast, easy process for loan approval and disbursement, and its loans are available nationwide. The company website provides information about its services, and the company mobile app allows users to apply for a loan in minutes. The company has an excellent reputation for providing customer service, and its loans are backed by a strong A+ rating from the Better Business Bureau.
Low Interest Rates
If you need money quickly, there are a number of ways to get it. One option is to apply for a salary advance loan. These loans are easy to qualify for and have low-interest rates. They can be used for a variety of purposes, such as buying a new car or paying for an emergency medical procedure.
Another way to get a quick loan is to use an online lending service. These companies specialize in providing personal loans to people who need money fast. They can help you find the best deal on a payday or personal loan and offer competitive rates. Some even provide a mobile app so you can apply from anywhere.
Many lenders also offer a number of different types of financial products, including unsecured business loans and personal loans. These loans are designed to meet a variety of needs, and they may be a good option for small businesses or individuals with poor credit. These loans can be obtained without a cosigner and can usually be approved in a few days.
In addition to offering a wide range of financial products, Kissht is a registered NBFC and works within the law to ensure that its customers are treated fairly. The company has an extensive website that features a variety of loan categories and a tool to help you choose the right product for your needs. Its services are available nationwide and can be accessed through its mobile app or online.
ATD Money is an Indian micro-finance company that offers a range of quickloans for salaried employees. These loans are often unsecured and can be used for any purpose, such as paying bills or purchasing a new appliance. The company application process is simple and fast, and the amount of money you can borrow depends on your income. The company also has a number of other financial products, including prepaid debit cards and a mobile wallet. Its apps are available in English and Hindi, and customers can access them from any computer or smartphone. The company offers a variety of repayment options and has a high customer satisfaction rating.