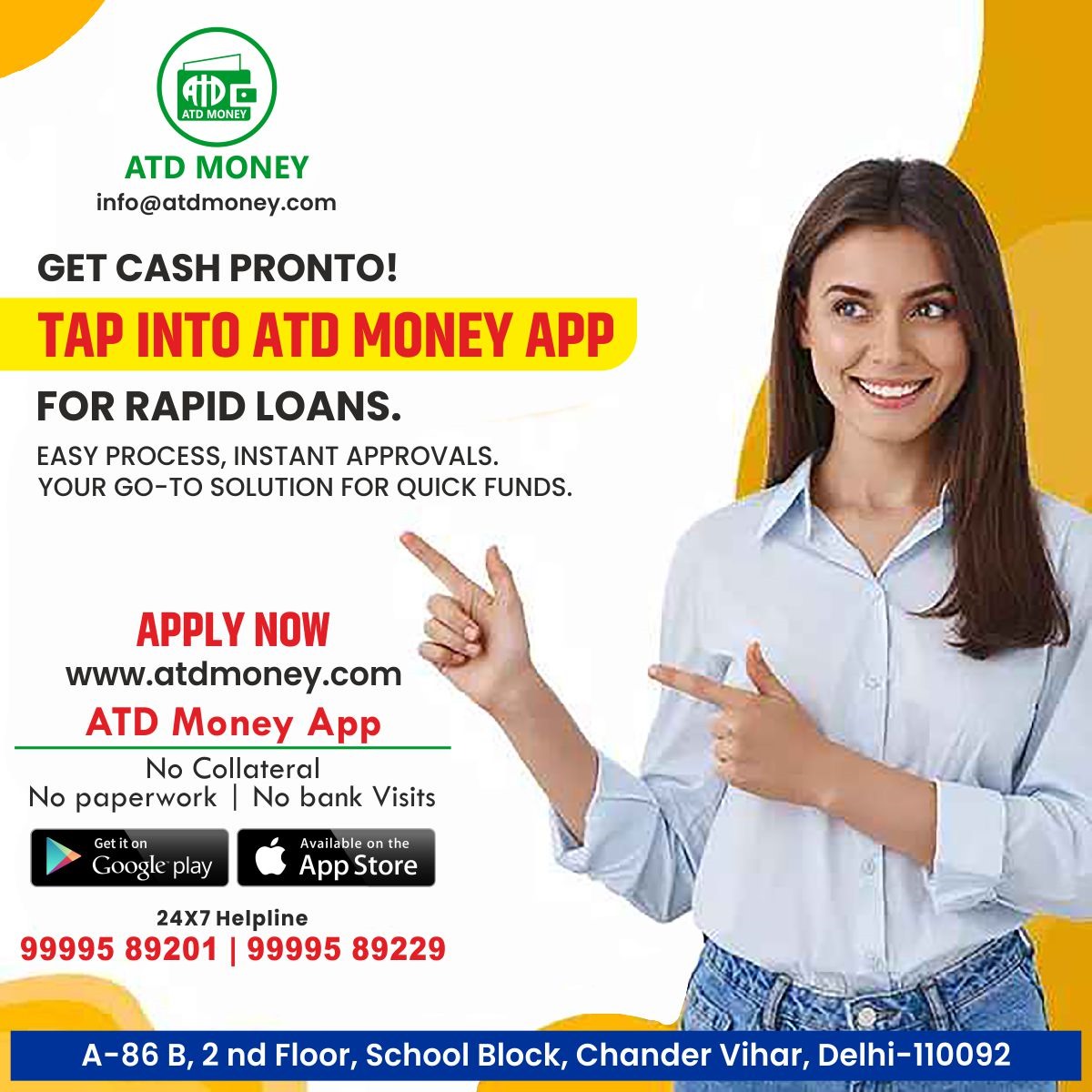 What is a Monthly Installment Loan ATD Money?
Monthly installment loan ATD Money is a type of personal finance product that allows you to borrow a set amount of cash and pay it back with interest in regular monthly payments over a fixed period. These loans are different from credit cards, which are revolving debt products that offer flexible payment terms.
Payback schedule
An installment loan is a type of debt product that allows you to borrow a certain amount of money and repay it in regular payments (often with interest) over a specified period. These loans are popular among consumers because they can help them pay off sizable debt in manageable chunks. They are also available from many different sources, including online lenders and credit unions.
An installation loan can either help or hurt your credit score, depending on how well you manage it. On-time payments can strengthen your credit by establishing payment history and diversifying your credit mix, while late or missed payments can damage your credit. Make sure you can afford to pay your monthly loan payments before applying for one.
ATD Money is a mobile loan app that offers fast disbursal of cash to meet your urgent fund needs. It is a convenient and safe way to get cash from the comfort of your mobile device. It doesn't require much documentation or processing charges and has a low rate of interest. It also gives you discount on Myshopbazzar purchases equal to the amount of interest paid on your loan.
Interest rate
An installment loan allows you to borrow a fixed amount of money and pay it back with interest in monthly payments over a set period of time. These loans are often used to purchase goods or services, cover expenses or consolidate debt. They are a common financial tool and available from many lenders, including online lenders. They can be secured or unsecured, with either a fixed or variable interest rate. They can also be a good way to build credit.
An important thing to remember when considering an installment loan is that it can impact your credit score. A lender will run a credit check before approving a loan application, and the information it obtains will be reflected on your credit report. If your report shows that you are making regular payments on an installment loan, it may boost your credit score. However, if you are late with your payments, it may cause your credit to suffer.
Installment loans come in many forms, from personal installment loans to no-credit-check loans and mortgages. Some have a lower risk for lenders because they require collateral, while others are unsecured and offer lower interest rates. These loans can be used for a variety of purposes, from home improvement projects to vacations. Some lenders even allow you to use the funds for higher education and business-related expenses.
ATD Money offers a mobile app that allows you to get a fast and easy cash loan. The application process is quick and simple, and you can receive approval within minutes. The company also has a low interest rate and does not charge any fees or charges.
The ATD Money application is free to download and can be accessed on any mobile device. It is designed to be user-friendly, and you can complete the entire process from the comfort of your own home. The application only takes a few minutes to fill out and requires some basic documents. Once you have completed the application, the company will review it and notify you of its approval status.
By using the ATD Money website and/or mobile apps, You are consenting to the collection of Your personal information as described in our Privacy Policy. You also agree that ATD may disclose your personal information to third parties without Your consent in order to comply with court orders or subpoenas, respond to requests from law enforcement agencies, or protect its rights and property.
Processing time
ATD Money loans are fast and easy to obtain. They have very few requirements and can be approved in a matter of minutes. In addition, they can be transferred to your bank account the same day. However, the actual time for funds to become available depends on each lender's cut-off times. Some lenders may be able to transfer funds the same day, while others will take several days. You should always check the terms and conditions of each lender before applying for an installment loan. Some lenders offer online payment calculators that can help you determine your monthly payments at different loan amounts.